Dear friends,

One man could destroy our future in 34 days. Yep, Donald Trump.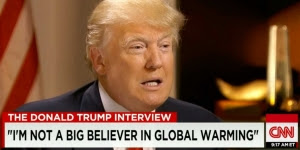 He doesn't even need the nuclear codes -- he just needs to keep his promise to pull out of the Paris climate agreement, and have massive polluters like India or Russia follow suit!
But we've got a silver bullet: bypass Trump.
New York, California and Google have raised their climate ambitions after Trump's election -- if we get them to build a coalition of US cities, states and businesses to collectively meet the US climate target, the Paris agreement can hold.
Let's send a million voices directly to their doorsteps!
Click here to sign!
This really could work.
Key cities, states and firms are already stepping up, with Google committing to 100% clean energy by next year!
Add giant states like New York and California to giant cities like Chicago and Philadelphia, and experts say you might not even need the US Federal government to meet the US climate target! The Paris agreement can be saved.
Avaaz has already been pushing this idea with insiders, who say that a big public push from our movement could help catalyze the leadership we need from climate heroes.
Let's take millions of global voices to Mayors, Governors and CEOs across the US:
Click here to sign!
Leaders change, facts do not. And that's why our movement is so important. We can keep accelerating on the road towards a safe climate future, no matter who is in power. In the era of Trump's denialism, let's help bring together the coalition we need to save the world.
With hope,
Christoph, Alice, Nick, Risalat, Martyna, Ricken and the rest of the Avaaz team
MORE INFORMATIONMayors could override Trump on the Paris climate accord — here's how (Business Insider)
http://www.businessinsider.com/mayors-could-override-trump-on-paris-accord-2016-11?IR=T
American Mayors Pledge Climate Leadership In Response To United States Presidential Election (C40 Cities)
http://www.c40.org/blog_posts/american-mayors-pledge-climate-leadership-in-response-to-united-states...
Trump is a threat to the Paris agreement. Can states like California defend it? (The Guardian)
https://www.theguardian.com/commentisfree/2016/nov/21/trump-threat-paris-agreement-california-climate-change
Google says it will hit 100% renewable energy by 2017 (TechCrunch)
https://techcrunch.com/2016/12/06/google-says-it-will-hit-100-renewable-energy-by-2017/
India's silence on Trump noted at Marrakech climate talks (Climate Change News)
http://www.climatechangenews.com/2016/11/18/indias-silence-on-trump-noted-at-marrakech-climate-talks/
Trump, Putin, and ExxonMobil team up to destroy the planet (Think Progress)
https://thinkprogress.org/trump-putin-and-exxonmobil-team-up-to-destroy-the-planet-fb88650acfa1#.ghwab1ulw

Avaaz is a 44-million-person global campaign network that works to ensure that the views and values of the world's people shape global decision-making. ("Avaaz" means "voice" or "song" in many languages.) Avaaz members live in every nation of the world; our team is spread across 18 countries on 6 continents and operates in 17 languages. Learn about some of Avaaz's biggest campaigns here, or follow us on Facebook or Twitter.

You became a member of the Avaaz movement and started receiving these emails when you signed "Harper Stop Blocking UN Climate Talks!" on 2007-12-13 using the email address elvisalaska@gmail.com.